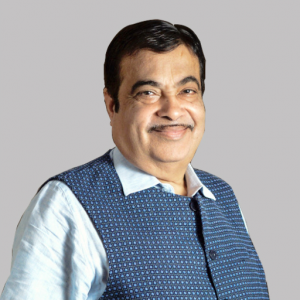 By Mr. Nitin Gadkari -
Minister of Road Transport and Highways
and Minister of Micro, Small and Medium Enterprises
Dr. Rekha Chaudhari has made a tremendous contribution to highlighting, as well as, preserving the ancient traditions of postpartum care. I consider this a great value addition to the empowerment of women in the Indian sub-continent. We must never forget that the powerful nature of ancient wisdom and its positive impact on the fast-forward modern world.
Read MoreRead Less
She has certainly helped in making us stop and think so that we do not loose what is powerful and potent in our culture. We are proud of her work on the international platform. We are also happy that this will be healthy gift for new mothers to rediscover ancient Indian culture that has been forgotten. We would like to congratulate her for her unique step and we support her inventions and research.
Dr. Rekha's unique action with the Mothers Touch Project will provide lakhs of youth with new job opportunities as well as the modern mothers will get the real taste of Indian self-healing natural treatments, details of which are mentioned in her book. We as a Women Empowerment Ministry and MSME Ministry see her action as a strong valuable effort for empowering women as well as opening of a new industry.
Mothers Touch Research is a valuable historical document. Secrets a mother sharing with her daughter regarding childbirth are usually verbal but it is very important to document those rituals. Dr. Rekha Chaudhari has helped preserve some of our very ancients traditional methods that have proved to be effective throughout the ages. It emphasizes on the fact that new mothers must be taken care of as well as the child.
Read MoreRead Less
We are so proud Dr. Rekha Chaudhari, a true ambassador has rediscovered this valuable ancient Indian secret. These traditional steps in the ancient lifestyle show the real wellness newborns and new mothers experienced in ancient times.
We are really glad that this research published by Dr. Rekha Chaudhari, which will be an eye-opener for the world as well as for modern Indians. It shows how self-healing with Ayurveda was prevalent in the olden days. These years and years of traditional rituals are important in today's world or generation also.
Mothers Touch will be the best answer for the families believing in wellness. We at Ayush Ministry are very proud of Dr. Rekha Chaudhari.