Designed for new mothers to get trained on special Indian traditional massages and rituals that gives comfort and health benefits to the baby.
The tummy massage relieves wind, colic, and constipation.
The chest massage helps clear the lungs and improves respiration.
The leg and arm massage improve muscle tone and circulation.
The facial strokes are very soothing and relaxing.
Regular massage promotes deeper and sounder sleep.
Increases your bonding with your baby through soothing touch.
Boosts your confidence in handling your baby and understanding your baby's body language.
Provides you the ability to help your child relax in times of stress.
Opens up the social aspect of meeting other mothers.
Significantly helps you handle postnatal depression as the classes are relaxing and nurturing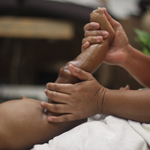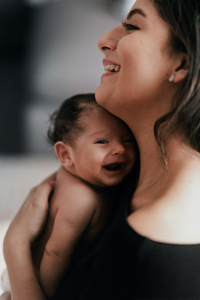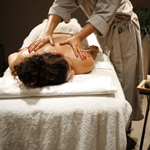 My Baby Massage Classes comprise of one hour of relaxing baby massage followed by our precious guidance and discussion on natural and traditional methods of child care, exchange of experiences and ideas with other parents, and finally, time to enjoy homemade treats.
To-be Mothers, aspiring Therapists, and Dais', want to be trained?